An addon domain in cPanel refers to an additional domain that you can host within your cPanel account. It allows you to manage multiple domains from a single hosting account, each with its own separate website and content.
Easy Steps to Create Addon Domain in cPanel
Here are the easy steps to create Addon Domain in cPanel with screenshots.
Log into cPanel on which you want to add the domain.
Click "Domains" under the "Domains" section.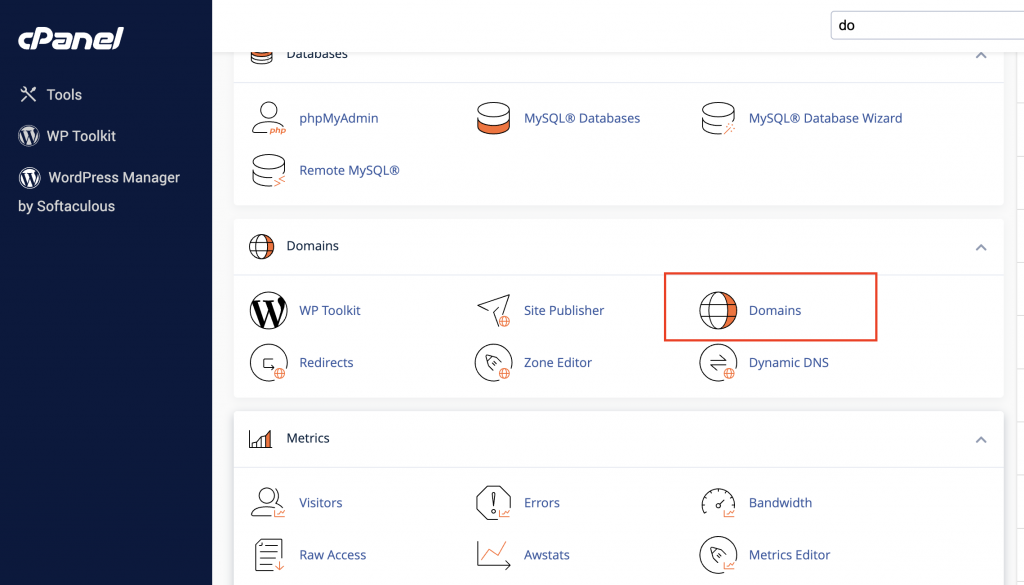 Click the "Create A New Domain" button.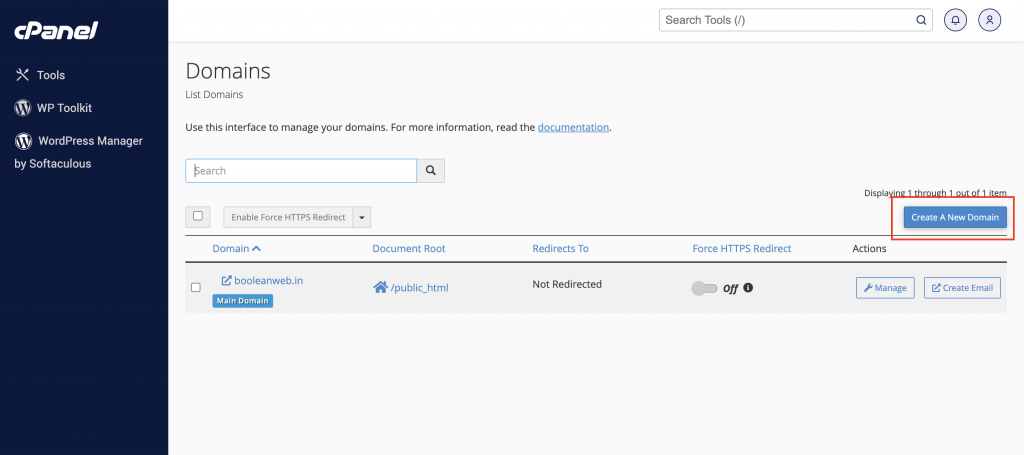 Enter the domain name to add in the "Domain" text box.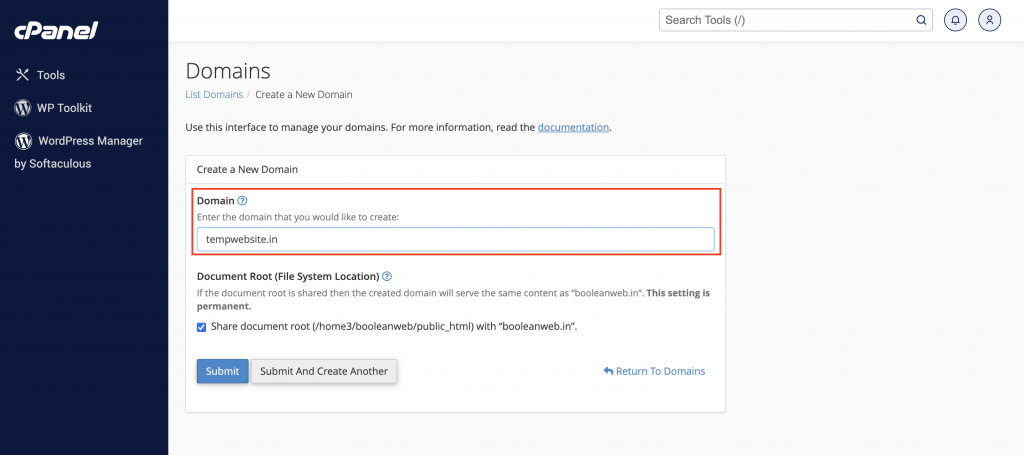 Deselect the "Share document root (/home/username/public_html) with "domain.tld"." option.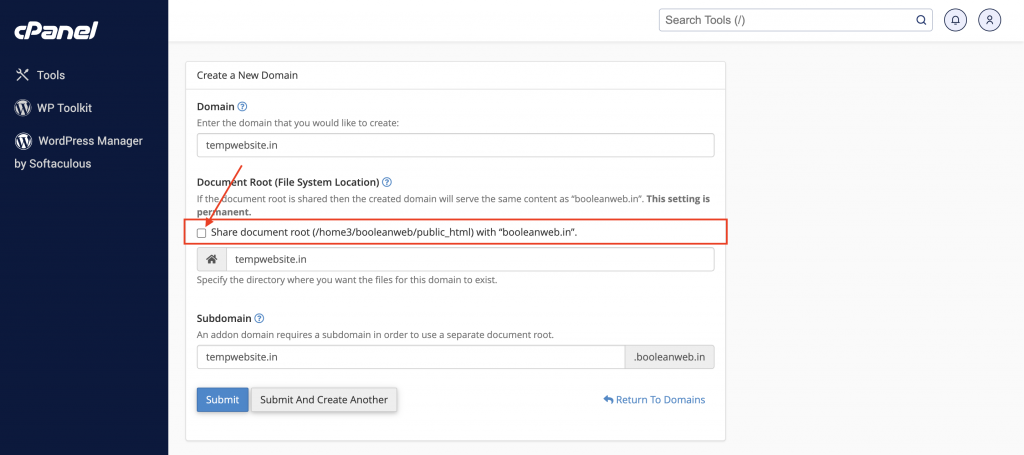 Enter the directory where you want the files for this domain to exist or just click on it to auto generate the document root for the domain.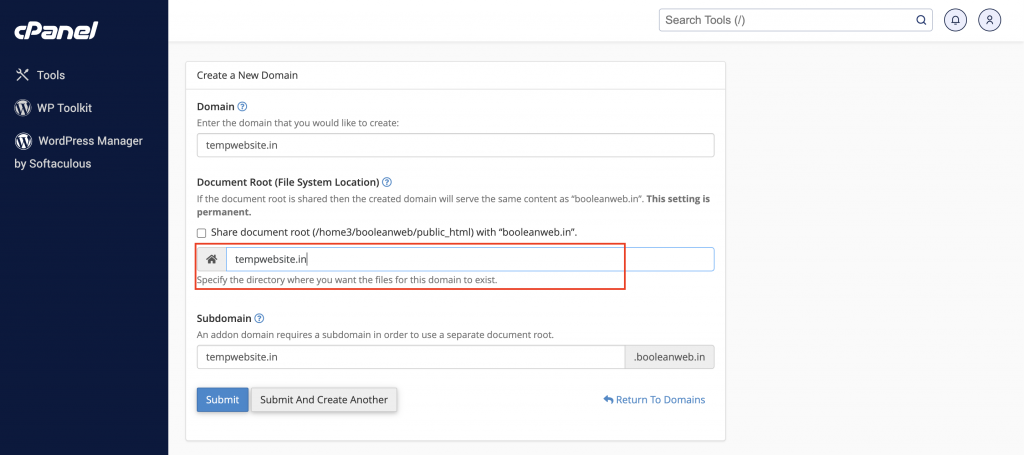 Click the "Submit" button.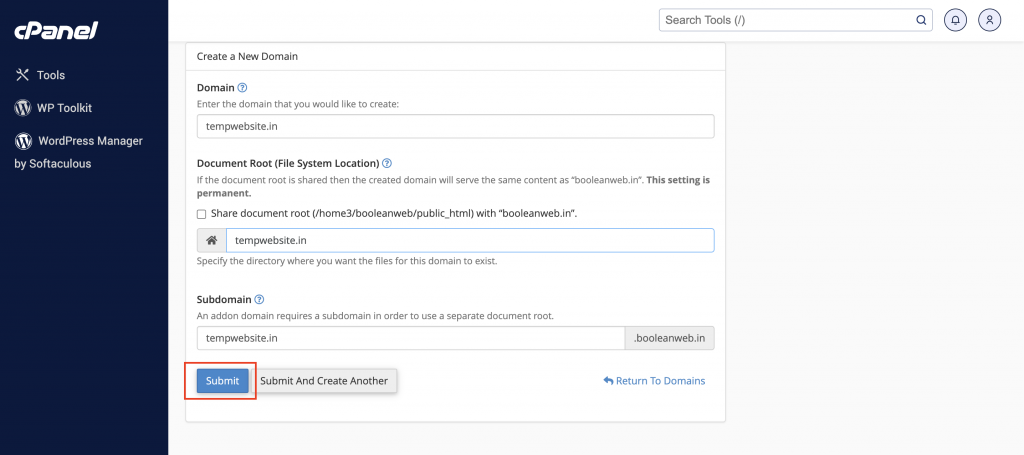 Congrats! You have successfully added Addon Domain in your cPanel.